Utah Premier Computer Forensics
ABOUT US
VRI Computer Forensics has one simple mission: to bring our clients reliable information, professionally delivered and legally obtained, at a competitive price point. When Larry Troxel started the firm in 1996, we adopted a motto then that still resonates today: Whatever it takes.
John Troxel manages cases requiring technological expertise, including electronic discovery, computer forensics, online research and construction of project databases. An investigator since 1997, he's directed cases all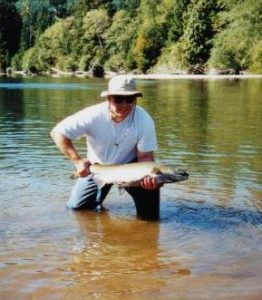 over the country as well as several overseas, with proficiency in developing evidence from computers and associated media, finding people, interviewing, corporate investigations, background searches and pollution liability disputes. John is frequently engaged to identify, collect, analyze and produce electronic evidence on digital storage media such as hard drives, cell phones, etc.; and qualified in California Superior Court to provide expert testimony. He is often asked to speak on issues relating to electronic evidence.
He has nearly 500 hours of specialized training with AccessData, NTI/Armour, Association of Certified Fraud Examiner's Academy, High Technology Crime Investigation Association, Paraben Forensics and Techno Security. He received his California PI License #22186 in 1999, Professional Certificate in Computer Forensics from Oregon State University in 2003, and qualified as an AccessData Certified Examiner in 2007.
"My law firm has repeatedly hired John to locate and interview witnesses and perform background checks on litigants involved in civil litigation matters. He has demonstrated a successful ability to obtain the cooperation of reluctant witnesses and to obtain the needed information promptly. We will continue to retain John as needed." Giuseppe "Joe" Castaldi, attorney, Traub Lieberman Straus & Shrewsberry
"John is excellent at what he does. Whenever I need to find out some information, John is right on top of it." Todd Weiler, attorney, State Senator, Utah Legislature
How do we serve our clients better?
Professionalism
For us, it is all about making the client happy, from response times measured in nanoseconds to regulatory compliance to competitive rates. We are always reachable to our clients. Our work product is excellent.
Geographic Scope
Assignments far and wide drove us to develop methods of gathering information from distant locations quickly and economically. From our offices in Ventura County with Salt Lake City, we can be just as efficient in Philadelphia as in Los Angeles. (We know people.)
Client Relationship
We are not vendors, but partners. Our clients view us as trusted advisors. We have each others' cell phone numbers. And we love doing lunch with them! We are in this for the long haul.
Communication
We know that if we are brought in on a matter, there is stress; so we bend over backwards to stay checked in with our clients.
Our Promise to You
Engaging Verdict Resources, Inc. means you get one thing: competent people who will get the job done right, with smiles on our faces!